31ST ANNUAL TEXAS CRIME STOPPERS CONFERENCE
October 22, 2019
Our 31st Annual Texas Crime Stoppers Conference and Cameron County Crime Stoppers has a dynamic, educational, and fun-filled conference planned for us this year!
The Texas Crime Stoppers conferences are a 3-day training opportunity offered to Peace Officers, Crime Stoppers Board Members and Volunteers to learn more about the impact of Crime Stoppers across the state, nonprofit guidelines and best practices, as well as an opportunity to strengthen, collaborate and celebrate our community and network among the 140 Crime Stoppers Organizations in Texas.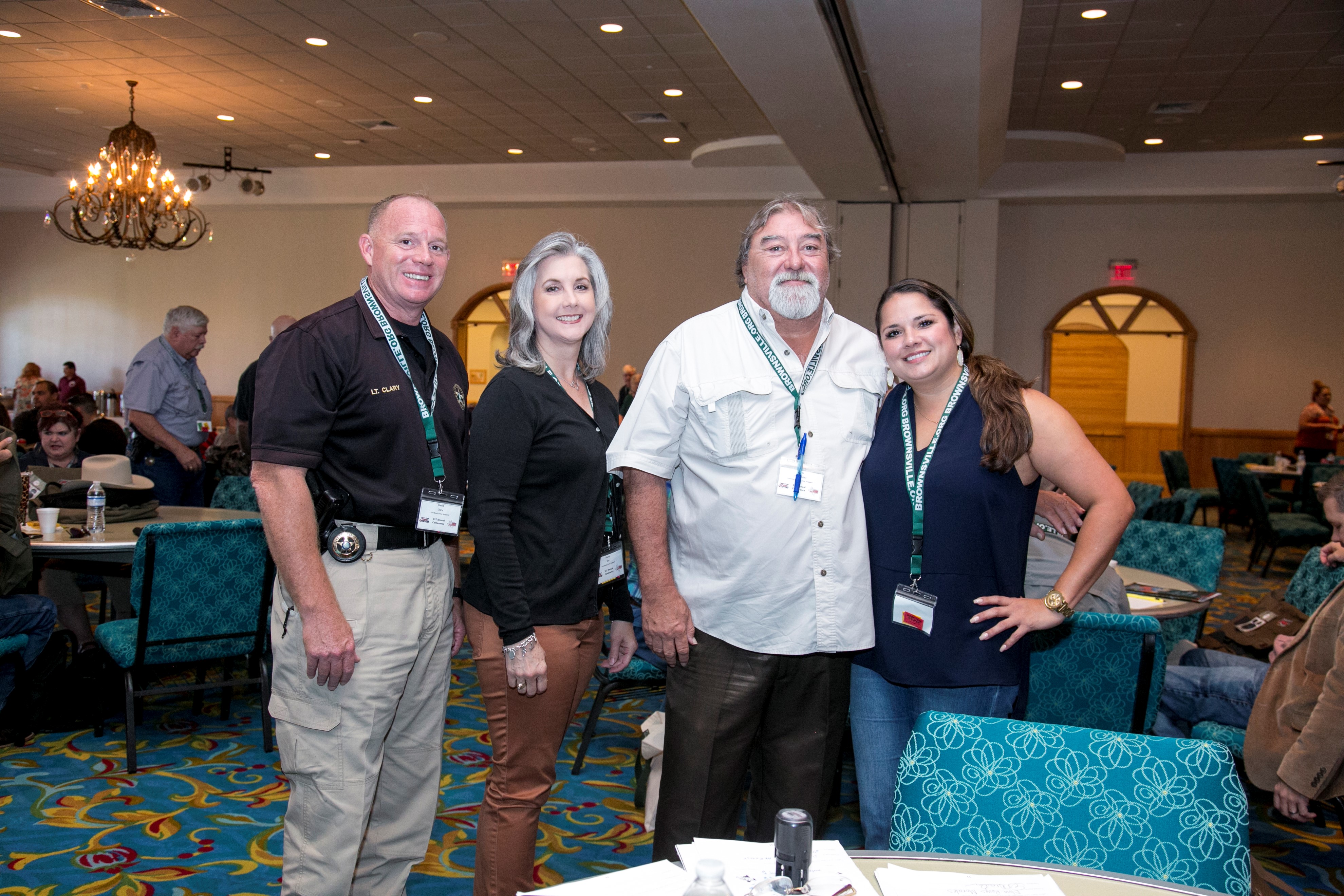 ---
The Exchange Club of Sugar Land
April 15, 2020
Thank you to The Exchange Club of Sugar Land for your generous gift to Fort Bend County Crime Stoppers, Inc. We are thrilled to have your continued support. Through your donation, we have been able to run our program and continue working towards making Fort Bend County a safe place to live.
Accepting donation is FBC Crime Stoppers Chairman Leslie Woods & Co-Coordinator/Board Member Elvia Morales.
Picture by Russell Braun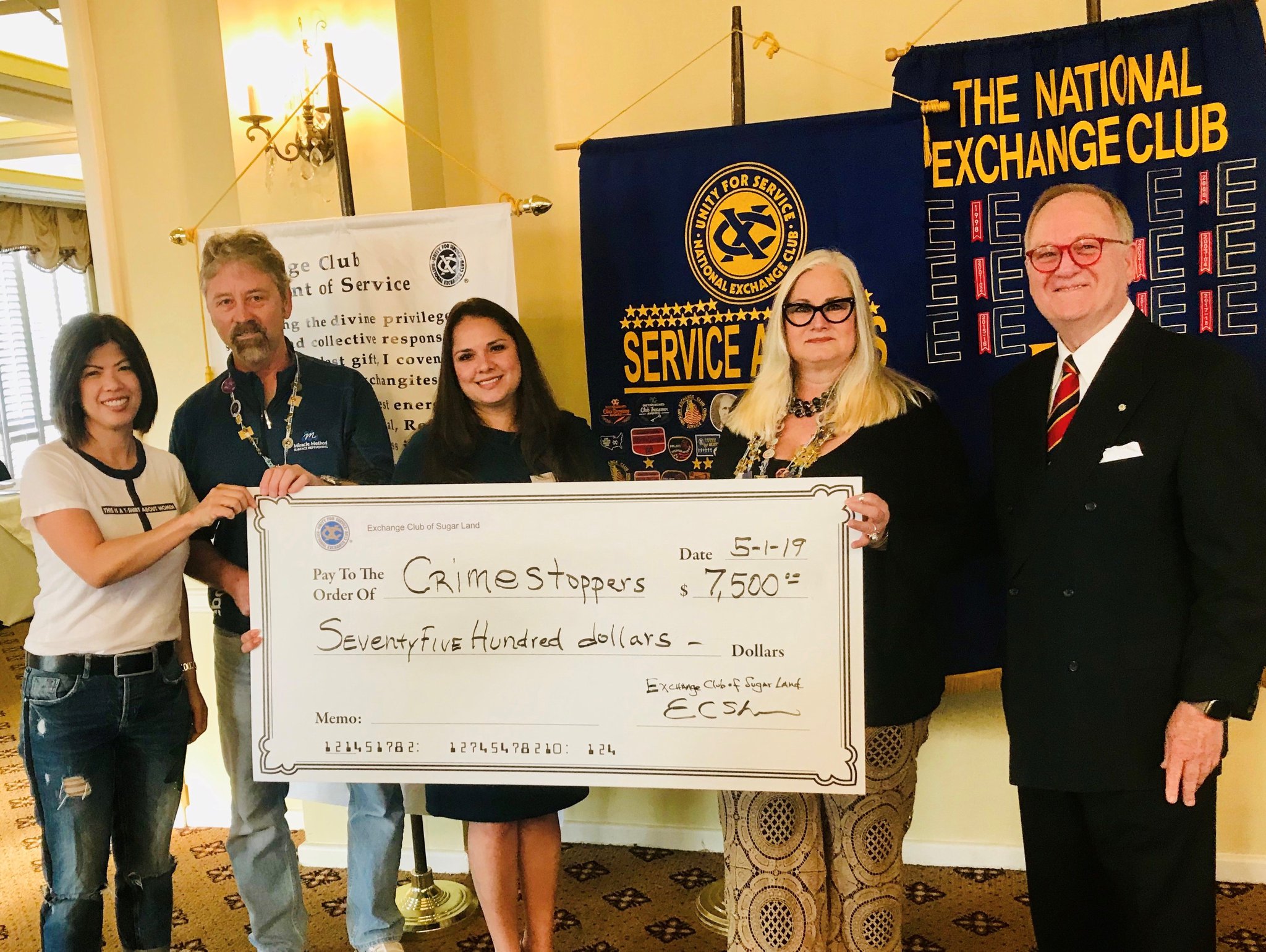 ---