Anonymity
Crime Stoppers tipsters are 100% anonymous. Often those who witness a crime, see or hear suspicious behavior or talk, or suspect someone of wrong-doing won't reach out in fear "being involved" in a crime, of retaliation or having to appear in court. Crime Stoppers' system is set up to be 100% anonymous and confidential, giving every citizen the safety and freedom to make their community a better place to live. Crime Stoppers relies on cooperation between the police, the media, and the general community to provide a flow of information about crime and criminals.
Who qualifies for a Crime Stoppers Reward?
If a Crime Stoppers tip leads to an arrest of an individual involved a felony crime, then the provider of that tip may receive a cash reward. Reward amounts range from $150 to $5,000, depending upon the nature of the crime and the significance of the information provided by the caller. Rewards are distributed via code number at a prearranged location. The police are NEVER involved. Your identity will NEVER be known or revealed.
Who is NOT Eligible to Receive a Reward Payment?
Victims of crimes

Witnesses of crimes who have either identified themselves or been identified by law enforcement or the media as a Crime Stoppers tipster before a reward is paid to that person.

Tipsters who identify themselves in

any way

, even to law enforcement, either before or after providing a tip to Crime Stoppers, but before receiving their reward.
The person or persons who committed or were otherwise involved in the planning or commission of the crime or, at any time, harbored or concealed the person(s) responsible.
Tipsters MUST REMAIN ANONYMOUS.
Contacting Crime Stoppers
Tips can be submitted to Crime Stoppers in three ways that are all anonymous:
CALL
By calling 281-342-TIPS (8477). All calls are answered 24/7 by the call center, this phone is a stand-alone instrument which does not provide caller ID, and conversations are not recorded. Please provide as much information as you can. Crime Stoppers only pays for tips leading to an arrest and/or clearing of a criminal case so the more information you provide, the greater likelihood that an arrest or case cleared will result. You will not be asked to provide your name or personal information. The tipster will speak to an operator and a secret number will be assigned them. The Crime Stoppers police or civilian Coordinator receiving the information makes initial inquiries and then passes the information to the investigating officer.
ONLINE
By visiting https://www.p3tips.com/tipform.aspx?ID=536&C=1e3a4c Tipsters now have the option of giving us tips online. The process is completely secure and anonymous and is a very effective and efficient means of safely communicating with us in today's world. Our WebTip process is powered by the world's leading online tip solution provider, P3 Anderson Software.
The very unique integrated Two-Way Dialog capabilities allow the tipster to come back and provide additional information to their tip at any time, but also provides a secure means for the coordinator to ask questions or provide reward information back to the tipster through the same secure and encrypted interface. Just click on the tab "Submit a Web Tip" and it will take you to another screen to enter the information online.
MOBILE APP
Now you can submit anonymous tips from our free and secure mobile app. Search your App Store for "P3 TIPS" APP (Anderson Software, Inc.) and choose your download option. You may also visit www.P3Intel.com/mobile.html from your phone or tablet to download your App. By downloading the mobile App, you can interact in a 2-way dialog with Crime Stoppers if more information is needed and still remain anonymous! The App allows students, parents, and community members to submit secure & anonymous safety concerns in Fort Bend County schools. Download yours today!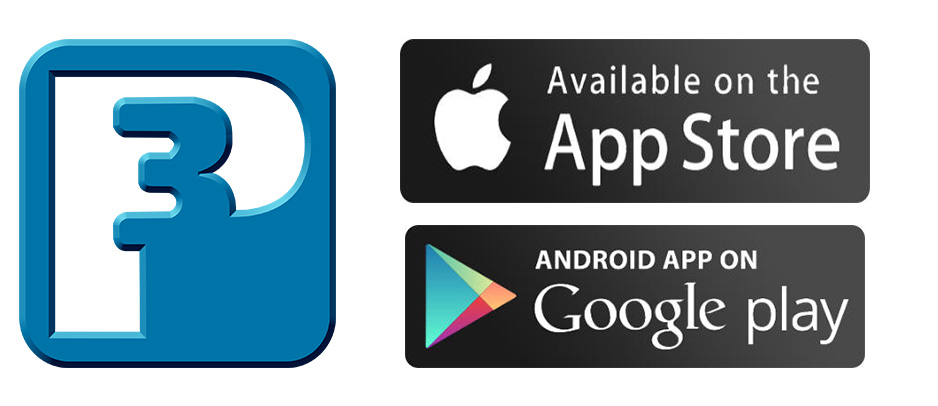 DOES CRIME STOPPERS WORK?

The answer is quite simply, yes. Since the start of Crime Stoppers, many calls have been received resulting in thousands of arrests and recovery of substantial amounts of property. Calls have included information about murder, robbery, rape, assaults, drug and firearm offenses.

The success of a Crime Stoppers program cannot be purely judged on statistics, however, other benefits have come to notice:
A greater awareness in the community that there is a crime problem.

A willingness by the community to fight back against crime if it is given the opportunity and motivation.

Improved relationships between police, media, and the community.
Crime Stoppers is definitely here to stay. It has been accepted by police as a valid and effective investigative tool and the public, through its overwhelming response, appears to have accepted it as a more palatable alternative to traditional methods of giving information.
HOW DOES CRIME STOPPERS PAY A REWARD TO AN ANONYMOUS PERSON?
If the tip information leads to an arrest or grand jury indictment of a felony offender, or the recovery or seizure of stolen property or illegal narcotics, the Crime Stoppers Board of Directors may authorize a reward.
If a reward is authorized, the Tipster must contact the Crime Stoppers Status Tip Line at 281-344-9000 to receive further instructions from the Crime Stoppers Coordinator on how they can pick up their reward. The tipster can only claim their reward if they present the secret Pin Code number to the banking institution where the tipster is instructed to claim their reward. To ensure that Tipsters remain anonymous, rewards are paid in cash and Tipsters use only their tip report number to identify them as the Tipster.
As with the Tip submission process, YOU telling someone is the only way anyone will know that you claimed a Crime Stoppers Reward.
Tips received will be directed to the appropriate investigating law enforcement agency. Rewards, when authorized, will be handle by and in accordance with the policies of the Crime Stoppers program handling the tip.
HOW TO CLAIM YOUR REWARD
STATUS TIP LINE (281) 344-9000

Anonymity is not a Crime Stoppers' promise -- IT IS THE LAW!
In Texas, a person, including a law enforcement officer, may commit a crime if the person intentionally or knowingly
divulges the identity of a Crime Stoppers Tipster.
Crime Stoppers needs the information you have regarding crimes and criminals, NOT your name!
To further ensure a tipster's identity is never known, CRIME STOPPERS PAYS REWARDS ONLY FOR ANONYMOUS TIPS!
Tipsters who identify themselves are NOT eligible for payment.
Once you have been notified of an approved reward, please follow the steps below:
1 - Have your Unique Tip ID and Reward Pickup Code # ready. These ID's will be provided to you through the tip submit method you have chosen.
2 - Fort Bend County Crime Stoppers has partnered with a local bank to allow approved tipsters to ANONYMOUSLY collect their rewards.
3 - Give the bank teller your Unique Tip ID and Reward Pickup Code # written on a piece of paper and slip it in through the DRIVE-THRU lane. ***DO NOT GO INSIDE THE BANK!***
4 - Receive your CASH reward.